Creative Technologist and product lead
Immersive Media Technologies, Augmented Reality, User Experience, Research and Project Management
Multiplayer communal garden. Created in cooperation with the New York Department of Environmental Protection.
Project management – Concepting – Sketching – Storyboarding – Mockup – Interaction Design – 3D modelling – 2D asset creation – UX for AR – Client research – R&D
AR campaign celebrating Chinese New Year and small businesses in Chinatown.
Project Lead – Concepting – Sketching – Storyboarding – Mockup – Geolocation Implementation – 3D modeling – 2D asset creation – UX for AR – Client research – R&D
Bringing Bumble's dating experience to another dimension using SNAP's Camera Kit API. Showcased at Snap's Partner Summit 2021
Project Lead – Concepting – Sketching – Storyboarding – Mockup – API Beta Research – 2.5 modelling – 2D asset creation – UX for AR –  2D Parallax effect
Using AR and digital doubles to restore historical artifacts lost in the 2018 Museu Nacional fire.
Asset creation Lead – 3D modeling – 3D animation – Photogrammetry Cleanup –  8thWall optimization
Sam's - Immersive Dining Experience - Unreal Web Streaming
R&D project for a web based dining experience powered by Unreal Engine using live Pixelstreaming technology.
Unreal Engine implementation – UE Blueprint Development – Lighting – Pixelstreaming setup for web – AWS implementation – HTML/CSS interface – Animation – R&D report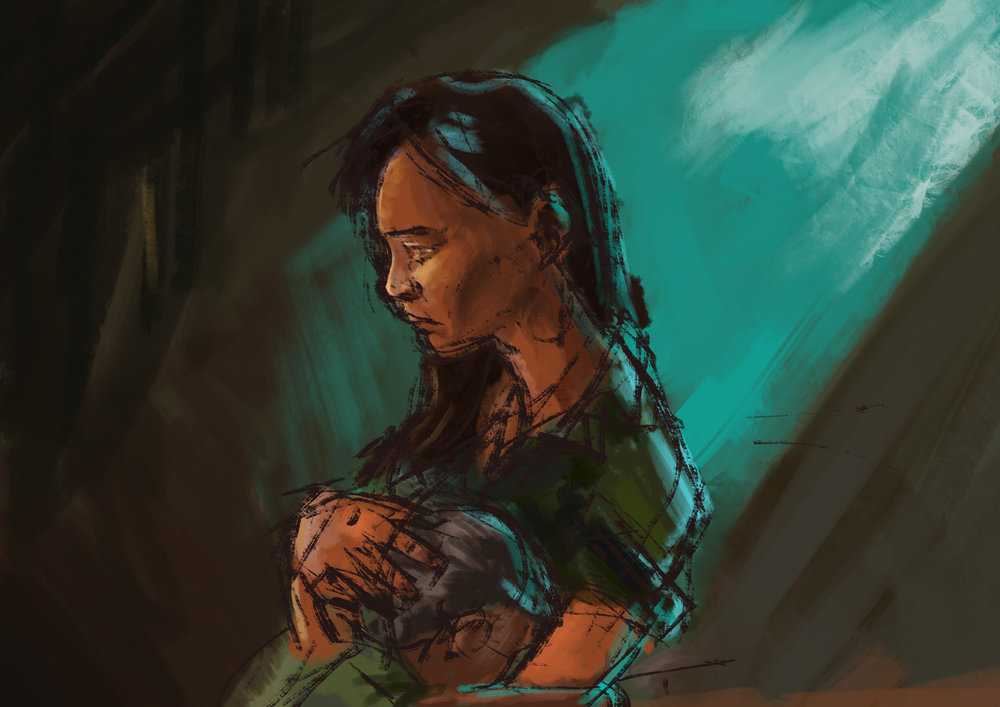 XR Design consultant project for director Victoria Bousis, who adapted the book "Stay Alive, my Son", by Pin Yathai to VR
XR Interaction Design  – Motion Capture – Storyboarding – Concept art – Animatic – Environment Design – Production – 360 video
Jordan - Air
Shoe Try-on experience for Jordan Ai
Nissan
Playful stunt race experience for Nissan
Sony - Daemon Soul
Campaign for the release of Daemon Soul for the PS5
(PL - 3D modeling, Rigging & Animation- VFX - Lens Studio - UX/UI)
YSL - Yves for Men
Perfume advertising for Yves Saint Laurent line for men.
(PM - 2D asset creation - 2D animation Lens Studio - After Effect - UX/UI)
Applebee's
Part of a large campaign featuring themes drinks for Applebee's
Fluff World
AR recreation of the Fluff World dome, built at SXSW 2022.
Patron Tequila
Drinking game and recipes for Patron Tequila
KFC Spicy Chicken
Part of a series of AR experiences with a playful take on KFC's spicy and classic recipes.
Guiding a cement giant in it's journey from supplier to retail
more »
Hub do Conhecimento – Guest Lecturer: The future of Education in the age of AI.
IBMEC/Exame – Guest Lecturer: UX/UI for Spatial Computing
BETT educar 2023 – Ciranda Brasileira: How Brazilian Playfulness can be a template to the use of AI in the Classroom.
Part of the Telly Awards Judging Council
Lens Studio Workshop at Snapchat New York Office.
Google – Augmented Reality for Advertising
CUNY – Project Selection Panelist
New York Institute of Technology – Final Project Reviewer
UFRJ (Espaço Alexandria – 2021 e 2022)
UFRJ (HCTE 2014)
Globo TV – Consulting on the current state of VR for the Navegador News Show
ITS (2014) – Introduction to Virtual Reality

Poetry and Ethics – Brooklyn – Poetry in immersive virtual worlds
Gabriel Brasil – Creative Technologist
Bio
Creative Technologist and developer with over 10 years of experience in product development and innovation consultant for brands and institutions.
email: info@gabrielbrasil.com
© gabriel Brasil - 2023 - All Rights Reserved.